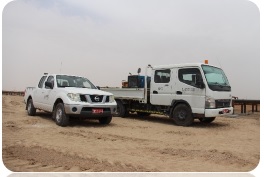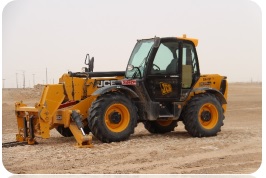 Dant Najd Trading and Transport provides transport services in support of the on-going oilfield developments in Oman. Today Dant Najd operates with a fleet of more than 40 light and heavy vehicles and other equipment items. It works with all the major contractors in Oman who works in the Oil & Gas and Construction sectors.
Riding on Oman's strength's as a trading hub, Dant Najd has played an important role in Oman's development through its logistics expertise and ability to professionally transport goods throughout the country. Dant Najd has been fulfilling the transportation needs, primarily in the oil and gas and construction industries where logistical support is important and critical for the contractors.
Dant Najd today operates a fleet vehicles Prime movers, Tankers, Trailers, Diesel Tanker, JCBs, and Canters. All the vehicles are monitored 24x7 through an IVMS (In Vehicle Monitoring System) to track all the vehicles' location through use GPS technology for locating the vehicle. Vehicle information can be viewed on electronic maps via the Internet or specialized software. The vehicles are maintained through planned preventive maintenance through Original Equipment Manufacture of the vehicle through their authorized service centers.